NORDAKADEMIE University of Applied Sciences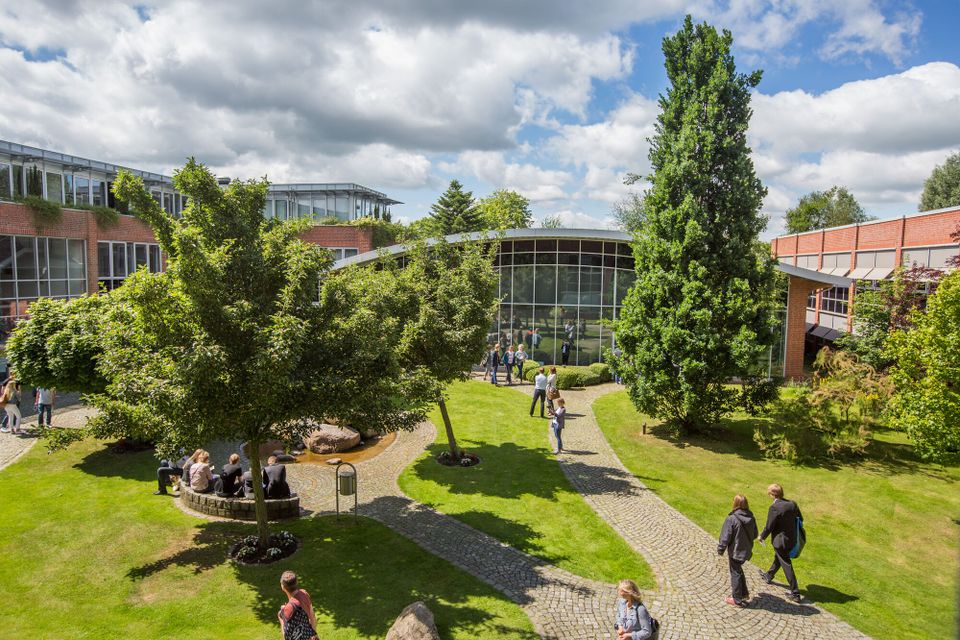 100% Your Future – this is our promise to all students at NORDAKADEMIE
The best young talents come from our own ranks - NORDAKADEMIE is a private, state-recognised university of applied sciences that was founded in 1992. The majority of the more than 40 shareholders are our cooperating companies, with whom we jointly and specifically train competent young talents as future specialists and managers. It is our uncompromising claim to offer the perfect study program now and in the long run in every field. Because our degree programs should be the best investment in the future of our students.
With practice-oriented research and the use of state-of-the-art technology, such as in the User Experience Lab, NORDAKADEMIE gets to the bottom of problems faced by its cooperating companies. Research focuses on leadership, data science, digitalisation, software engineering, aptitude diagnostics and compliance. As a private, non-profit university, NORDAKADEMIE stands out from other educational institutions with its social commitment and is able to shape teaching and research in a market-oriented way thanks to its strong practical orientation. In doing so, NORDAKADEMIE follows the principle of lifelong learning and promotes the deepening or new acquisition of (specialist) knowledge throughout the entire professional career.
Two locations - one recipe for success
The NORDAKADEMIE University of Applied Sciences offers practical courses of study with outstanding study conditions and a high success rate. It opens up impressive career paths for its graduates around the world. The theoretical part of the five dual Bachelor's degree courses takes place at our sustainability campus in Elmshorn, while the postgraduate study and and further education courses are based at the NORDAKADEMIE Graduate School in the Hanseatic City of Hamburg.
The following features lead to a special position of the NORDAKADEMIE in the university landscape:
Nonprofit sponsorship directly by well-known companies
Successful system reaccreditation as first university in Germany (2018)
System accreditation as one of the first universities in Germany (2012)
Awarding the part-time MBA program with the premium seal of the FIBAA (2008)
In 2015, NORDAKADEMIE was the first university in Germany to be audited by the German Council for Sustainable Development (RNE) and has since been a user in the sense of the German Sustainability Code
With over 2,000 study places and over 300 cooperating companies, NORDAKADEMIE is also one of the largest private universities with face-to-face teaching in Germany.