A visit to Stralsund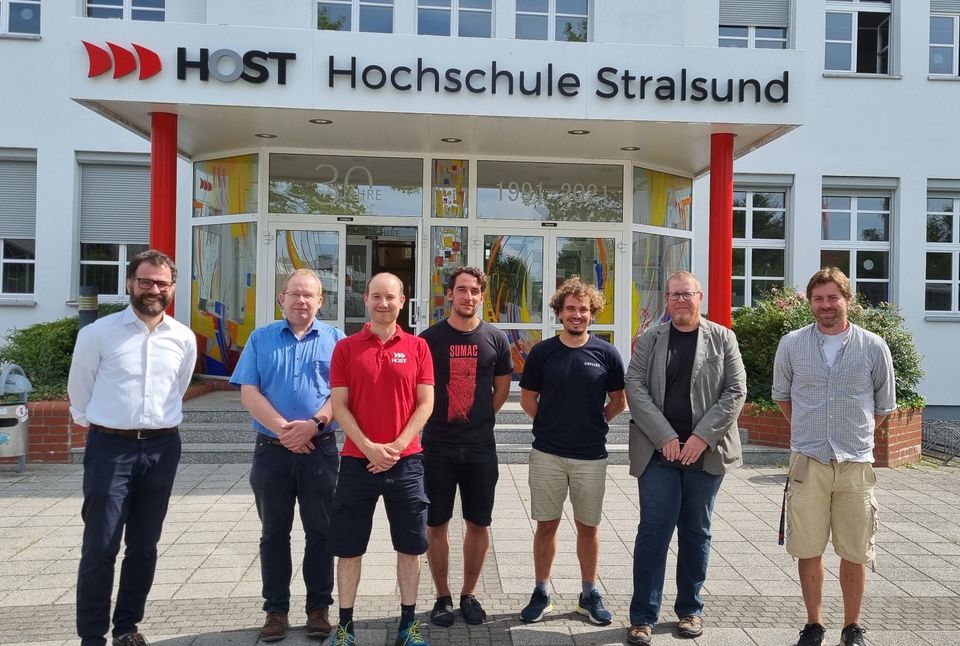 After we met for the first time at GeCon22 in Berlin and exchanged views on the different approaches to the DistLab and CrossLab projects, it was time on August 22nd, 2022 to meet our colleagues from StralsundUniversity and to visit their hybrid laboratories.
The DistLab
The DistLab project tries to develop a general reference architecture for virtual and hybrid laboratories, so that experiments on so-called "virtual twins" can be carried out at home and as often as desired. However, the same experiments can be transferred to real hardware/labs with only minor modifications.
The CrossLab
The CrossLab project attempts to combine existing remote labs and virtual laboratories from different universities, in order to enable new experiments or to share resources between universities.
The visit
During the tour through the laboratories from the fields of mechanical engineering and computer science, experiments were presented to us on which the students can already work in a hybrid way. We were convinced by the wide range that already exists labs, from pendulum experiments, motor controls, pumps and robotic arms to a ROS-based training parkour in which students learn various aspects of autonomous driving.
Then it was our turn and we briefly presented the technologies we had developed and used in the realization of our CrossLab project. In the following discussion it became clear that we have many possibilities for a cooperation, which we will deepen in the further course of the project. A first step in this direction could be could be a joint student competition in which teams from different locations work together on different remote laboratories...